FarPost. Russian marketplace from individuals and companies.
Do you want to buy any spare parts for cars and equipment in Russia with profit? Pay attention to the FarPost website. This is a Russian marketplace that offers to buy products of a wide variety of categories. Moreover, you can easily find both used products and completely new positions from official representatives on FarPost.
The Russian marketplace is especially suitable for those who are in search of spare parts for cars. FarPost provides a huge assortment, convenient search by model, brand and also by engine number, OEM number, manufacturer.
It is important to mention that the platform creates fully protected transactions. Every product and seller undergoes a full inspection before publishing an ad. It is really great to see affordable prices and discounts for those who are looking for spare parts.
Get acquainted with the range of FarPost and read the instructions on how to place an order and deliver from Russia to your country using our service Aukciony.com .
Auto parts
Ordering engine parts and components is much more profitable in Russia than abroad. The thing is that the Russian market is filled with a wide variety of car brands. That is why it will not be difficult to find the necessary spare part here!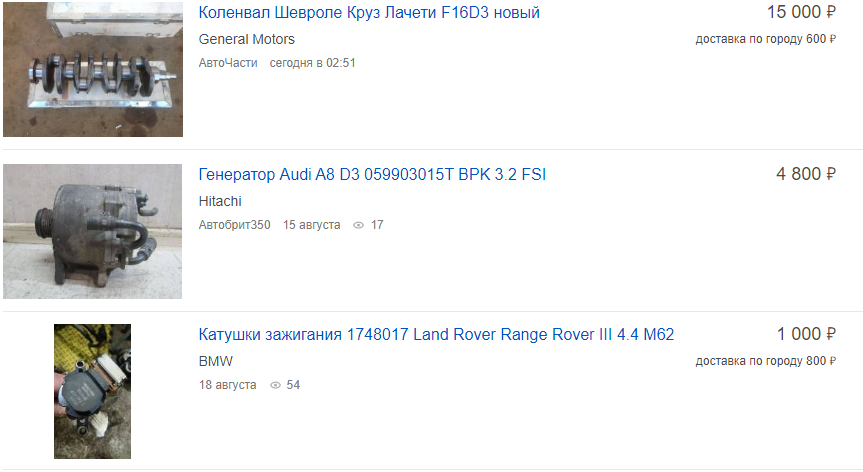 As you can see the cost for the supported parts is very pleasant. Therefore, you can easily purchase what you need.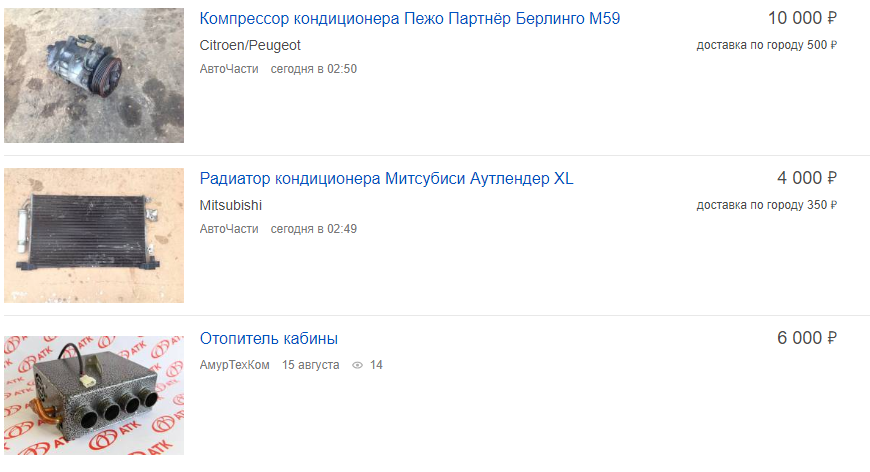 If you want to repair or update the air conditioning or heating system in the car then consider buying parts at FarPost.
Here you can find compressors, radiators and heating systems in perfect condition for all car brands. And we, in our turn, guarantee fast and safe delivery of your orders.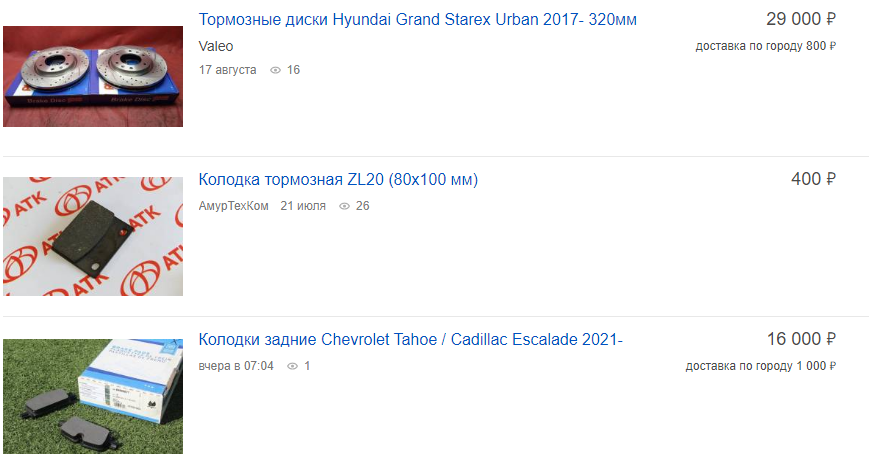 The braking system in the car is an extremely important part that requires special attention. It is responsible for the safety of your ride. Therefore, we strongly recommend changing the pads and discs in time which have a feature of being worn off. Keep track of the condition of your car and it will serve you for many years!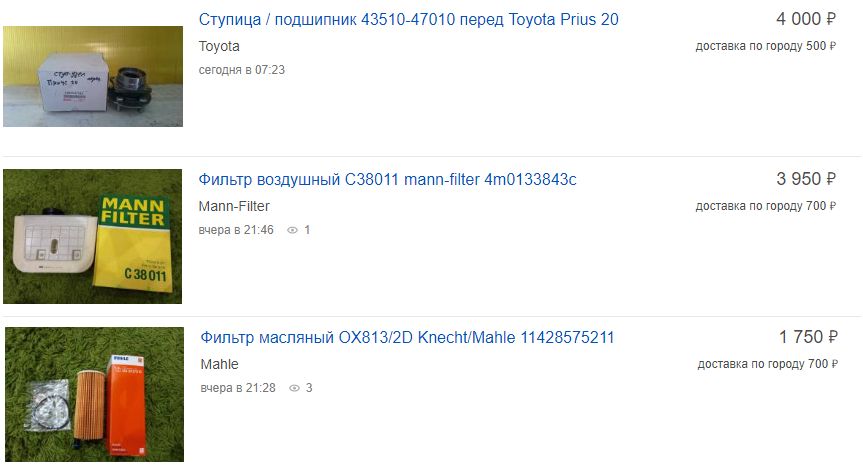 Do not forget about the timely replacement of consumables. For example, fuel, air and oil filters. On FarPost you will find these products at pleasant prices and from official manufacturers. Each spare part of consumables has a document that confirms its authenticity.
Technic
By passing spare parts, you can find any equipment and electronics on this marketplace. A good sound in the car interior will give you a comfortable ride and you will enjoy your favorite music during the journey. Moreover, good sound insulation will provide protection from extraneous sounds from the street.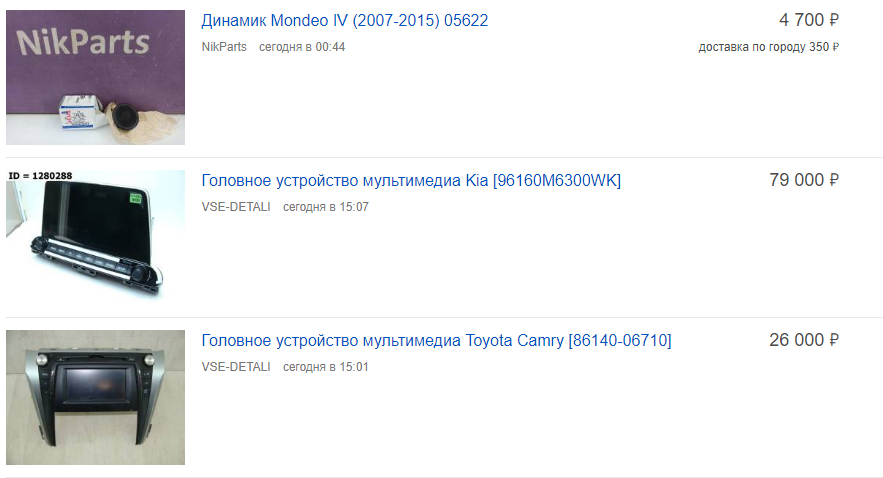 Furthermore, hundreds of offers of the most diverse household and industrial appliances are collected on FarPost!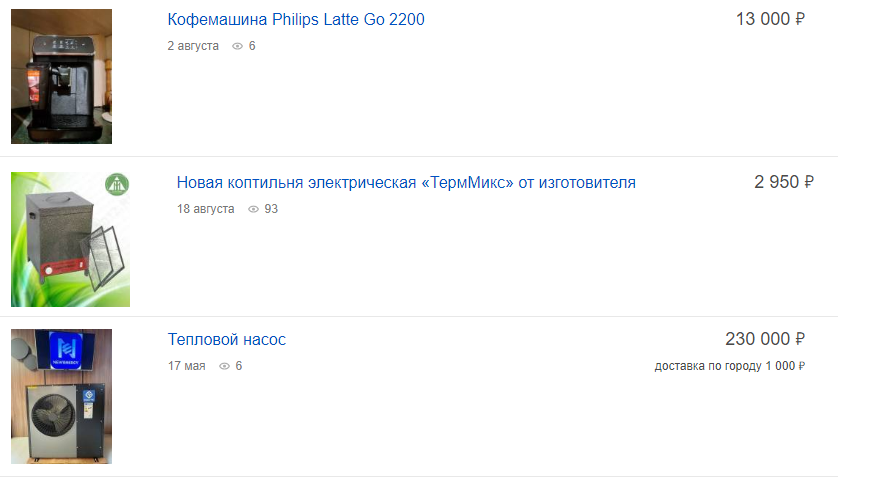 The range varies from coffee machines, refrigerators and kitchen stoves to any spare parts for this equipment. And also pay attention to the section with goods for the preparation of offal, for example, smokehouses.
In the category of industrial equipment you can find generators, heat pumps, hoods and cooling systems for large rooms. To find the product you need simply enter its name in the searching gap and select the items you like.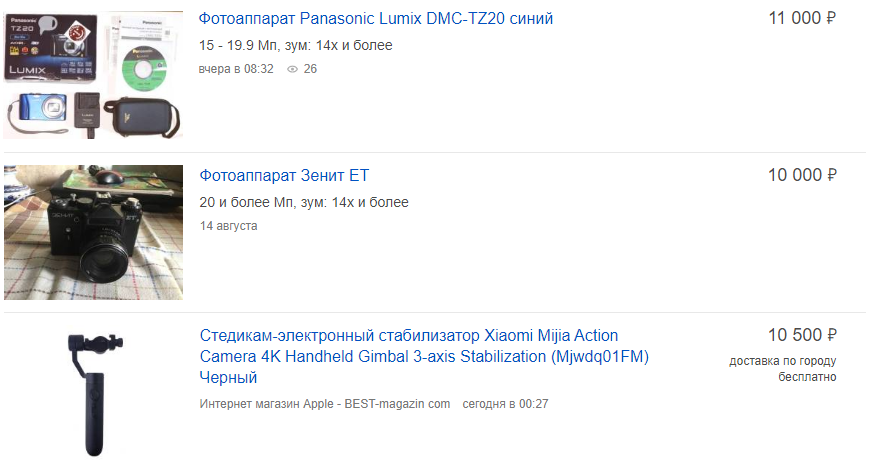 The category with photo equipment deserves special attention. If you are a fan of film cameras then the sellers from this marketplace know what to offer you. Legendary models in perfect condition are already available for purchase!
And also don't forget about additional products to create perfect frames. For example, stabilizers, tripods and lenses.
How to buy all these goods using our service Aukciony.com?
To place an order just use the simple instructions:
Register on the website Aukciony.com
Send us direct links to the positions you are interested in to our mail info@aukciony.com or write the links in the online-chat or use the order form. Then our managers will check the order and confirm it.
Pay for the created orders on the website Aukciony.com using PayPal.
Wait for your purchases to arrive at one of the Aukciony.com warehouses.
After the parcel arrives at the warehouse and after handling (photo report, weighing, packaging), arrange delivery to your city. In order to save on shipping we advise you to accumulate goods!
Contact the online-chat on the website for help and ask the manager to create an assisted purchase order.
Important! Don't forget to pre-register on the website aukciony.com to save the order in your personal account.
Find out all about our shipping rates here or use the shipping calculator.
Ask your questions in the online chat or by email! Place an order without additional costs.
We wish you happy shopping!