Where to buy a tent and equipment for winter fishing in Russia?
More and more people around the world start ordering goods made in Russia. Because winter fishing here is one of favorite ways of recreation and leisure. This type of fishing is also gaining popularity all over the world!
Often customers face the problem of delivery from Russian stores to other countries. In such a situation, Aukciony.com will come to the rescue, a service for delivering goods to any part of the world.
In order to make your vacation comfortable and warm, we decided to share the most popular Russian shops where you can buy a tent and equipment. In addition, you will be able to find heating guns, any gear and camping goods in Russia at a pleasant cost.
And if you has wanted to try to equip a portable bathhouse yourself for a long time, then it is high time you read the review! Here we will show you where and how to buy tourist equipment profitably and tell you how to deliver it in the shortest possible time in complete safety!
Let's get acquainted with our selection of stores!
This online store is famous for its huge range of portable bathhouses. Here you can find a tent of all sizes and colors. You will definitely not remain indifferent to such a range and variety! Discounts and promotions for some positions will also be a nice bonus. And on this site you will find a portable bathhouse or a winter tent suitable for your budget.

In order to buy a tent and equipment for winter fishing, it will be enough for you to send us links of your favorite products! And if you are afraid for the safety of heat, then pay attention to the turbo stoves for tents!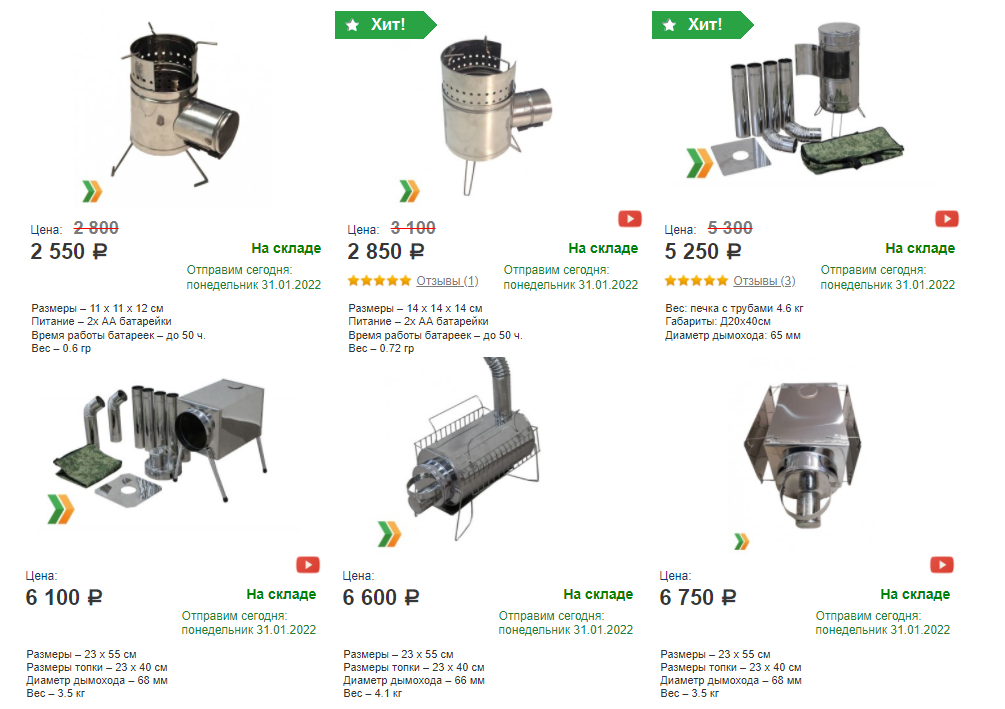 They are completely safe and mobile. And also for your convenience, each product has a description. The size, weight and type of the product are indicated there.
This Russian store offers you to buy absolutely any fishing gear and equipment. Winter equipment and automatic ice axes are also an essential part of fishing in the cold season. Therefore, do not waste time and proceed to checkout!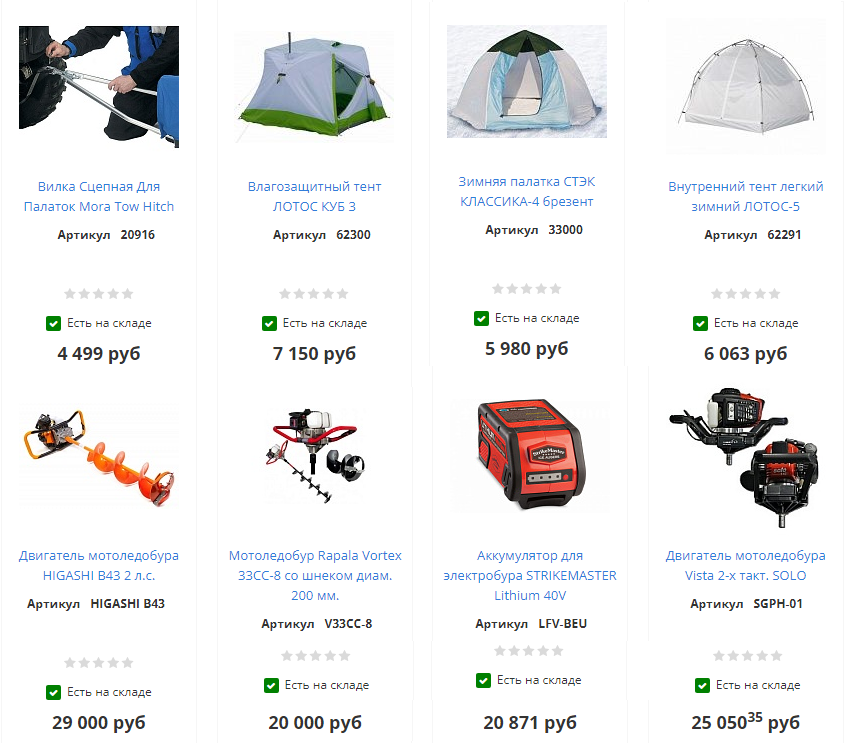 And this website specializes exclusively in tents. There is absolutely any type here: camping tents, winter tents, tourist tents and portable bathhouses.
Moreover, the prices on the site are presented in a different range. Therefore, you will definitely be able to find what is right for you!
Camping Elite is a convenient service where you can easily choose a tent for winter fishing. A great advantage for you will be the filter. It allows you to sort all the products on the site according to the criteria you set. For example, the cost, size, brand of the manufacturer or the weight of the assembled equipment.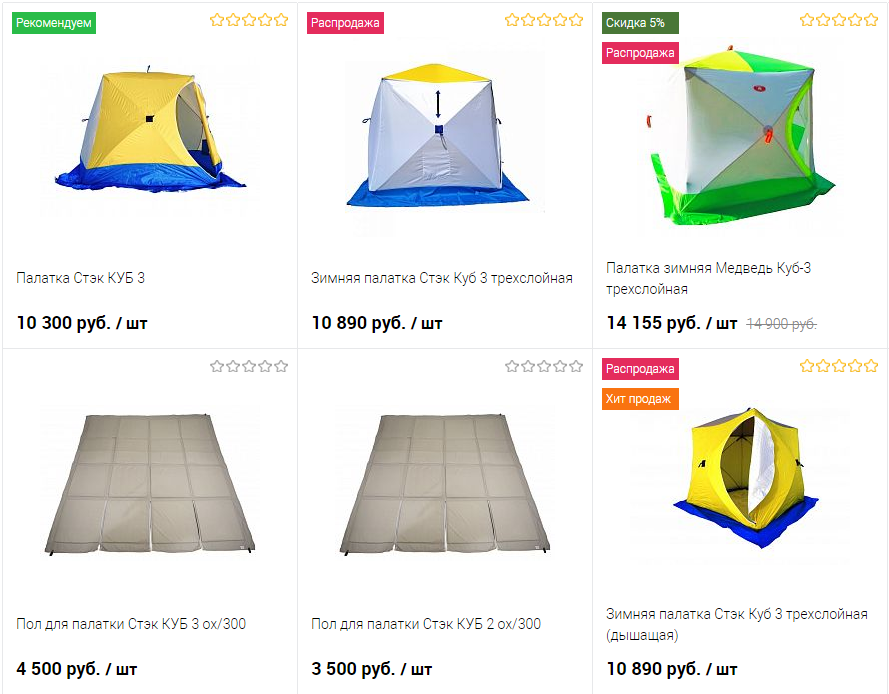 In this store you will find the most durable and frost-resistant tents. In addition, for those who want to save money, the site offers options for demi-season tents. They are made of a special material that is suitable for summer and winter!
How to buy a tent in Russia using our service Aukciony.com?
It's very easy! Just choose goods from any store in Russia and use one of the methods below.
First:
Place and pay for the order yourself. To buy and deliver the goods, you can always use our address in Russia. Enter it in the «Delivery Address» field when placing an order. There we will receive the goods and prepare them for further shipment to your home address. Click this link to look through all the addresses of our warehouses in Russia.
Attention! If you have ordered goods to the point of delivery of the goods, you must inform the manager about it to organize the collection of your parcel. Specify this information in the comments to the order and enter the name of our manager in the «recipient's name» field aukciony.com
Second:
Place an order using Aukciony.com you can always purchase goods through the order form on our website. Just specify the name, characteristics and a link to the product or ask for help in an online chat directly on our website where the consultant will answer all your questions.
Attention! Don't forget to register on the website en.aukciony.com to save the order in your personal account. At the same time, keep in mind that the payment will be about 10% of the order amount.
Furthermore, stores often deliver goods to the pick-up point. Therefore, place the order with the name of the recipient indicated on the website in your personal account (the name of our manager). This is the only way our employees will be able to pick up the goods and send them to your country, to your home address.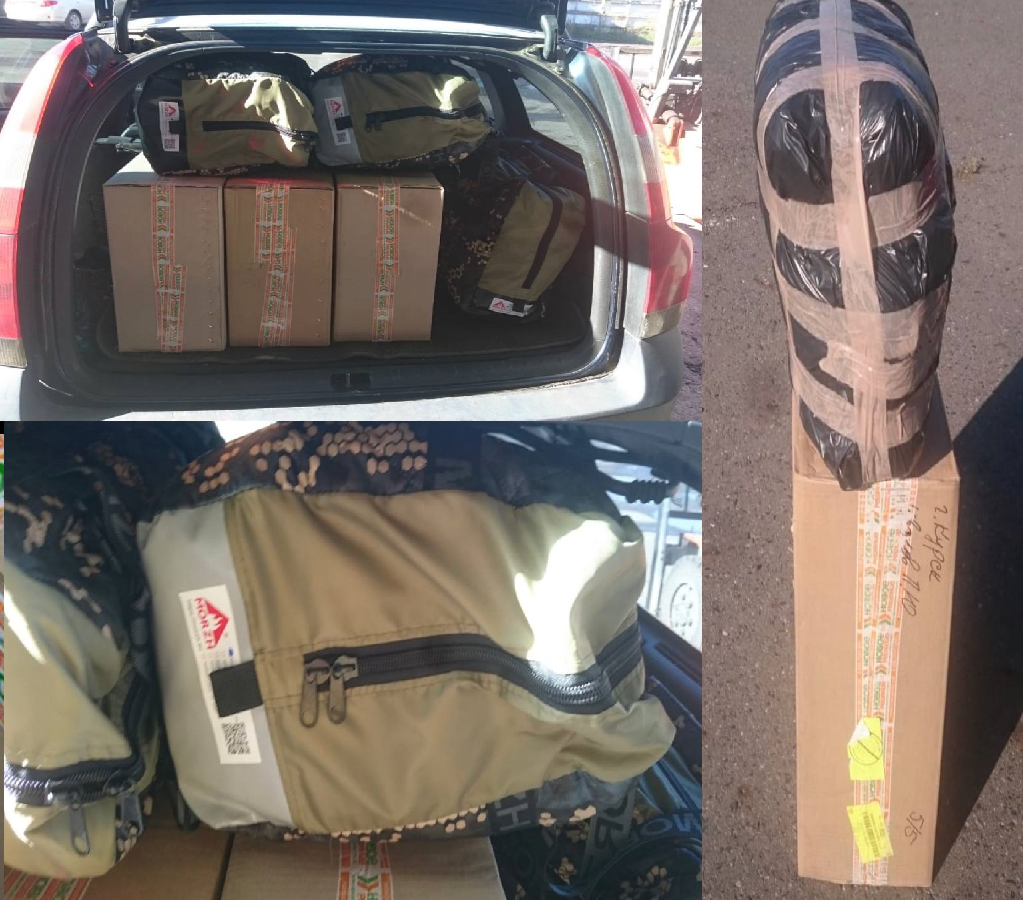 We send a detailed photo report to each client to control deliveries at each stage.
Remember that tents and camping equipment weigh from 5-8 to 15-18 kg. You can calculate the shipping cost using our shipping calculator.
We also offer you to look through our delivery rates from Russia.
If you arrange the delivery of fragile goods, then we take a special approach to the packaging process, check the boxes and insulation. Click this link to learn more about the cost of packaging and all our services.
Realizing the workload and lack of time for lots of customers, managers process orders by mail, just send links to the desired products to info@aukciony.com
Our team wish you good luck and happy shopping!