Russian sportswear stores overview.
Purchasing sportswear in Russian stores will not be difficult for you anymore! Now, with our delivery service Aukciony.com you can buy and deliver interesting goods to any country! At the same time, we will offer you the most profitable solutions and the absence of unnecessary overpayments and risks.
Sports should bring maximum pleasure. This is the only way you can achieve productivity and satisfaction from training. And your comfort plays a huge role during workout!
The body should not feel cramped and uncomfortable because of too tight or, on the contrary, too loose clothing. Therefore, if you have been looking for a long time where you can buy beautiful, high-quality and inexpensive sportswear, then we will be proud to answer you – in Russia!
Today we will share with you the most popular sportswear stores! In Russia, these online platforms are valued for the quality and wide range of their products. That is why our modern delivery service will take care of all the hassle and deliver all the goods quickly, accurately and at minimal cost!
Let's proceed to our overview!
This store differs from most others in its popularity. Many Russian companies and brands cooperate with Forward. Moreover, famous athletes choose this brand as their favorite sportswear. Furthermore, they often perform in this it at competitions. We believe that this is a special indicator of the quality of the sportswear.
Likewise, on the website you will be able to find a section with special sports equipment.
Winter collection.

Right now you can buy insulated outfits for men and women on Forward. The fleece lining keeps you warm perfectly. If you love winter sports, then these clothes will be perfect for you!
Fitness Clothing.

Turn your daily workouts into a special ritual. A comfortable and body-pleasing fitness uniform will quickly become your favorite!
Likewise, pay attention to discount badges because you can find many nice promotions and price reductions, on the website.
In this store you can buy sportswear in Russia from the most famous manufacturers. For example, The North Face, Salomon, Deuter, Asics and others. Moreover, this store has a special approach to professional equipment.
If you value really high-quality sports equipment, then hurry up and proceed to the order!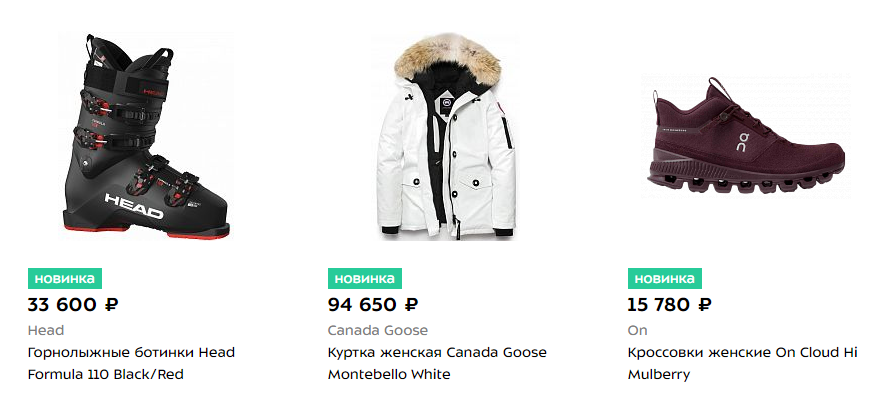 The price segment of equipment from the Sport Marafon store is above average. However, this is due to the high level of technological products. All the clothes from the assortment have special impregnations that will protect you from wind and snow and the shoes are made taking into account the highest requirements of the customers.
Therefore, having bought equipment in Sport Marafon, you can be sure that it will serve you for many years. Moreover, their anatomical shape will protect you from injuries.
But if you want to buy sportswear in Russia for the whole family, then go to Zasport. Here you will find all sizes and the most interesting models.
For Women.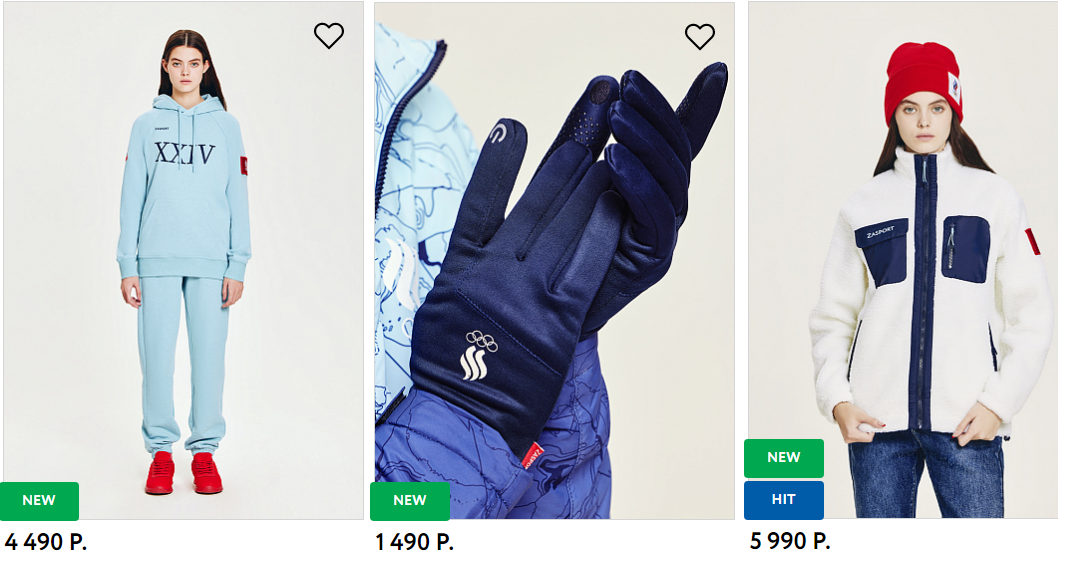 Insulated models are perfect for both winter sports and long walks in the cold season and accessories will complement your sporty look.
For Men.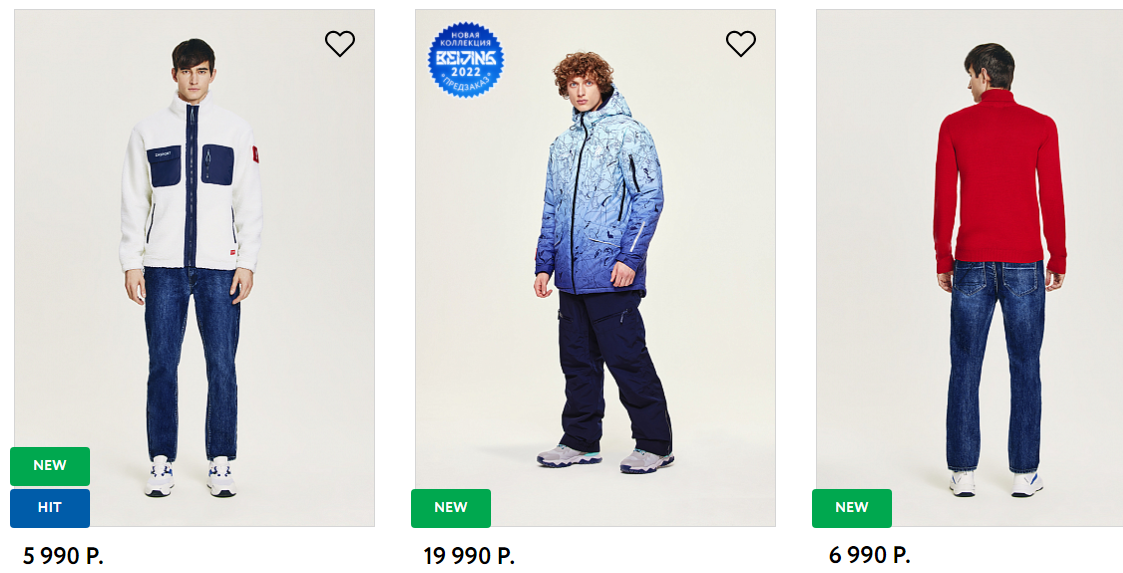 And in the section «For Men» on the site you can find all kinds of trousers, sports sweaters and various hoodies. Furthermore, in Zasport you can find whole ski suits.
For Kids.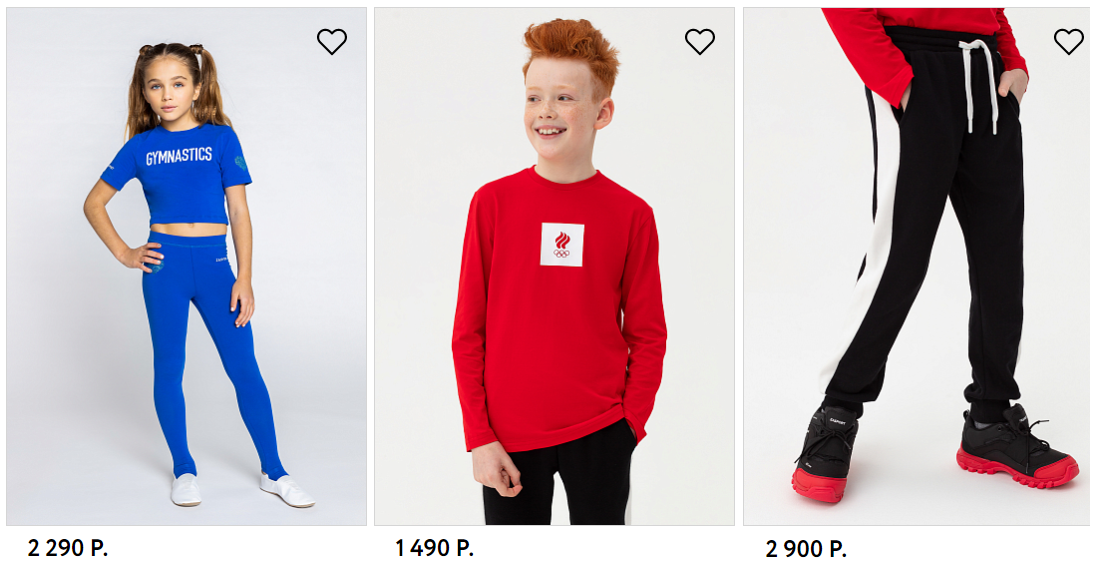 A collection especially for children has been created on this platform. Soft breathable jersey is ideal for sports. Clothes will not constrain the movements of the child during training and are perfect even for the most active ones.
This shop specializes in ski clothing and goods. As in the previous online shop, here you will find everything for men, women and children.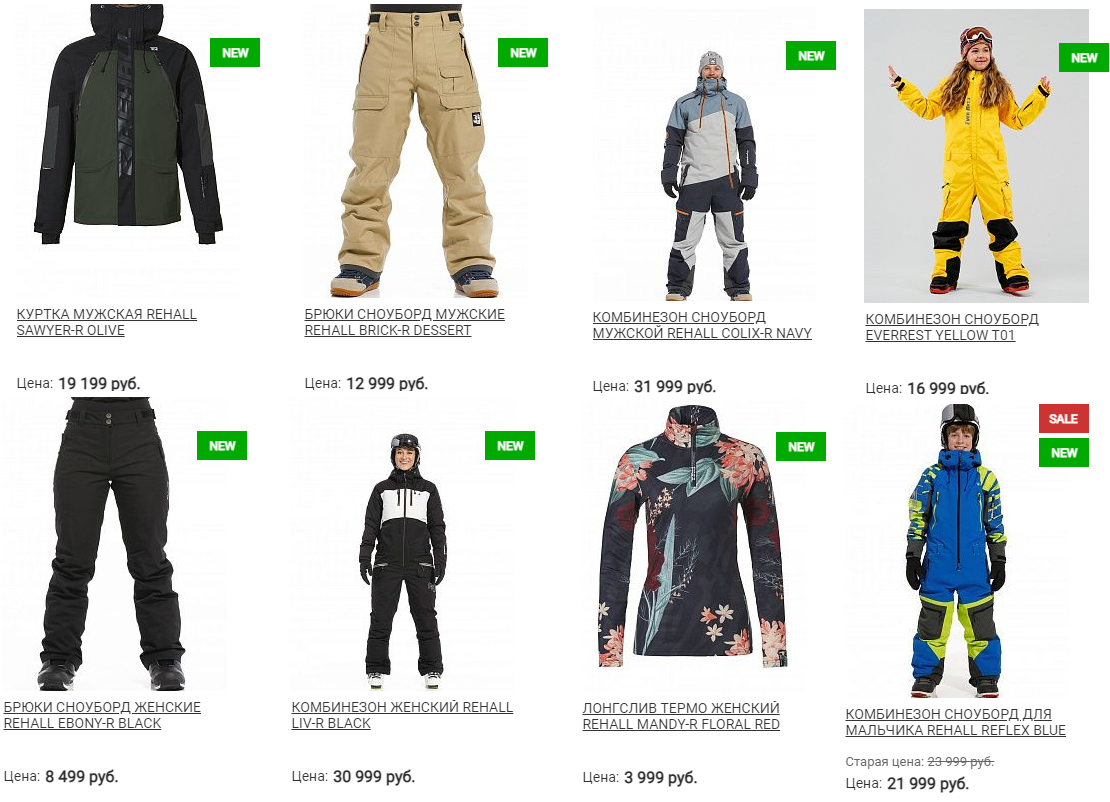 Every jumpsuit has a membrane and wind protection. Special elastic bands are sewn into jackets and trousers, which will protect against snow ingress. Spend the most of your time with your family doing active sports and don't be afraid to freeze or get wet!
Nevertheless, this site is quite different from the previous ones. DFsport is a discounter of ski equipment and clothing for sports. Various promotions and discounts for the entire range are regularly held here. Today we will introduce you to some of the positions presented on the site.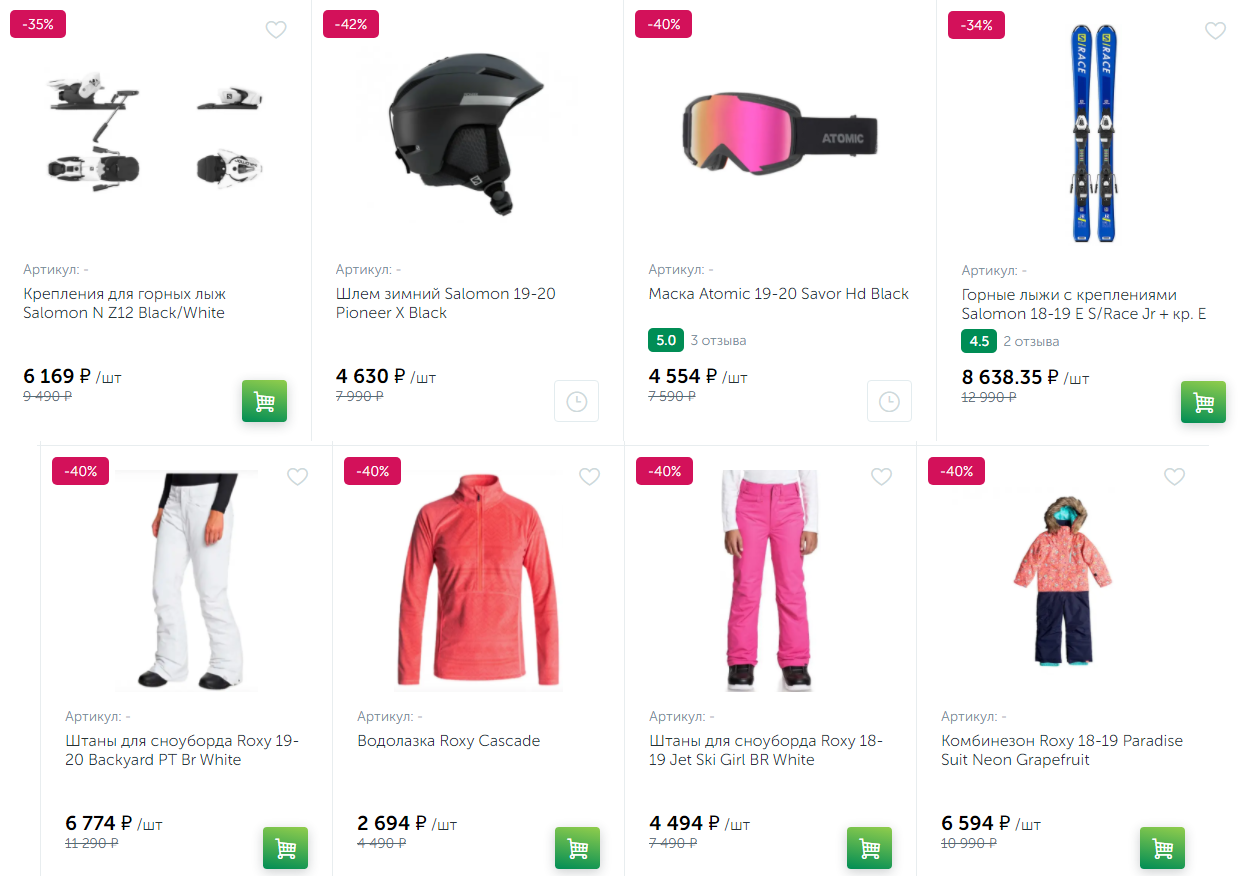 The site has easy navigation and a huge number of categories. According to them, you will find everything you need. At the same time, do not forget to specify the size you are interested in.
Another advantage will be the ability to choose the colors of any equipment and goods.
How to buy sportswear in Russia using our service Aukciony.com?
It's very easy! Just choose goods from any store in Russia and use one of the methods below.
First:
Place and pay for the order yourself. To buy and deliver the goods, you can always use our address in Russia. Enter it in the «Delivery Address» field when placing an order. There we will receive the goods and prepare them for further shipment to your home address. Click this link to look through all the addresses of our warehouses in Russia.
Attention! If you have ordered goods to the point of delivery of the goods, you must inform the manager about it to organize the collection of your parcel. Specify this information in the comments to the order and enter the name of our manager in the «recipient's name» field aukciony.com
Second:
Place an order using Aukciony.com you can always purchase goods through the order form on our website. Just specify the name, characteristics and a link to the product or ask for help in an online chat directly on our website where the consultant will answer all your questions.
Attention! Don't forget to register on the website en.aukciony.com to save the order in your personal account.
If you arrange the delivery of fragile goods, then we take a special approach to the packaging process, check the boxes and insulation. Click this link to learn more about the cost of packaging and all our services.
Realizing the workload and lack of time for lots of customers, managers process orders by mail, just send links to the desired products to info@aukciony.com
Our team wish you good luck and happy shopping!