Why should you buy a Russian tent for tourism?
Outdoor recreation is undoubtedly one of the favorite pastimes for people all over the world. Clean air, untouched beauty of the landscape and silence attract the inhabitants of cities more and more. However, when going on such an active holiday do not forget about the importance of careful preparation! On the eve of the new tourist season, we want to talk about the necessity of choosing high-quality equipment. Also, we will tell you why it is worth buying a Russian tent and what are its advantages over tents of European production.
Why is it safe to make purchases in Russia?
A lot of people are afraid of the process of delivering goods to their countries. Today we will dispel your fears quickly! Moreover, we assure you that shopping in Russia is simple, convenient and profitable. After all, our delivery service en.aukciony.com will take care of your purchases! We will promptly accept your order. Our managers will process it as soon as possible.
Just use the order form on our website, fill in the gaps with the product description and specify the links. After checking the order and confirmation by the manager you will be able to pay for the order using PayPal, SWIFT or bank card. You can make a payment both in cash upon receipt and by bank cards.
Then our specialists will purchase your goods and send them to our warehouse in Russia. We will keep in touch with you at every stage and also send photo reports about the receiving of the goods, its packaging and shipment. Then we will forward your orders to your home address.
You can calculate the shipping cost using our shipping calculator.
We also offer you to learn about our delivery rates from Russia.
Important! Remember that tents and equipment are quite heavy goods!
Let's move on to the review of sites where you can buy a Russian tent.
Where to buy a Russian tent?
First of all, we want to draw your attention to the differences among Russian tents.
The fact is that Russian manufacturers are particularly worried about the quality and durability of their products. Due to the fact that Russia is distinguished by the severity of its climate, tourist equipment must be durable. Moreover, it must withstand strong gusts of wind and various weather conditions.
We have noted several main advantages of Russian tents:
Light weight
Simplicity of design, which ensures quick assembly
Moisture, sun and wind resistance
Good insulation and heat preservation
Large sizes
Save the sites where you can buy a Russian tent!
This manufacturer pays special attention to the environmental friendliness of production. And also monitors the quality of impregnation of the protective layer of tents. Almost every model presented on the website can be purchased in different sizes. Thus, you will choose your ideal tent by yourself.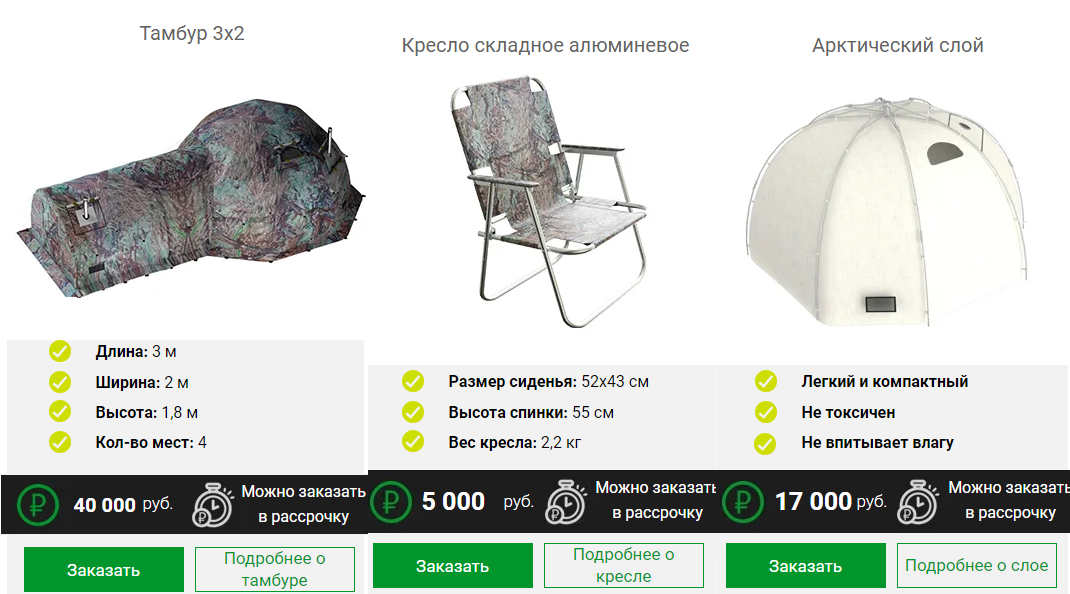 Moreover, Altai also produces other equipment for tourism. For example, reinforced chairs, decking and much more. You can contact the manufacturer yourself and ask him questions about the products. But also, do not forget that en.aukciony.com can contact the seller for you!
The Moscow manufacturer of Bask tents proved himself in the 90s. He was one of the first to test his products in extreme conditions. Now the collections of tents are regularly updated and replenished with new models. Pay attention to the stylish design too.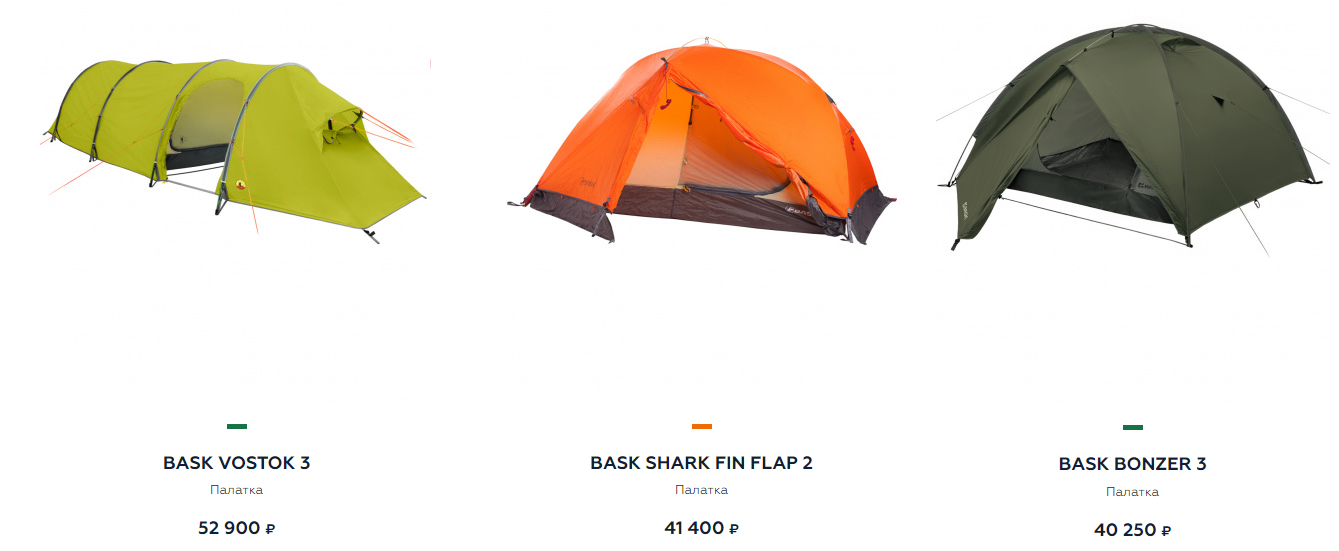 Furthermore, the functionality of such tents will pleasantly surprise you. Easy opening of individual parts, quick installation and reliable wind protection. All this awaits you after purchasing the Bask tent.
If you are looking for a universal tent for frequent camping trips then pay attention to this company. The protective color of the tent cover perfectly merges with the terrain. This will allow you to use the tent for long hunting trips.

Moreover, pleasant prices for Russian tents will be an excellent addition the preparation for the tourist season.
If you are looking for simple and budget options for tourist tents then here you are! Lightweight construction options are easy to pack and transport in a car and the laconic design will appeal to all lovers of outdoor activities.

The company Pneumosibir appeared on the Russian market relatively recently. But it has already proved itself! This unique manufacturer has created inflatable portable tents.

Their convenience exceeds all expectations. First of all, inflatable tents are very easy to use and install. And secondly, their capacity allows you to gather a large company of people at once.
Another Russian manufacturer who will please you with the prices of their products! Tents of this company remain in the top sales of tourist stores for 20 years.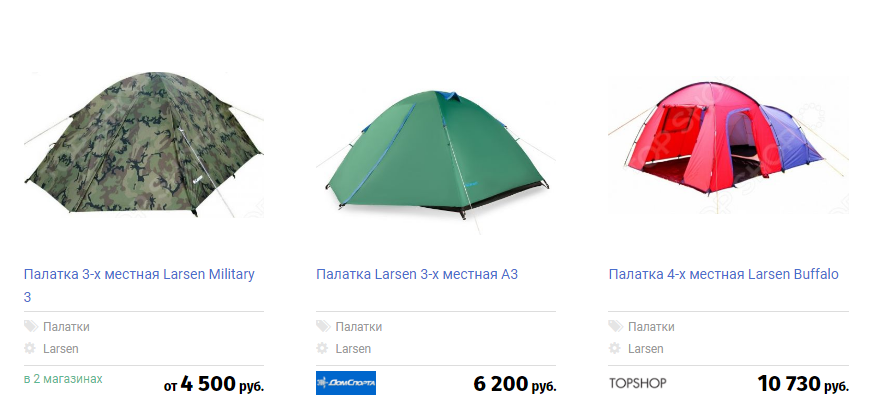 If you have ever ordered sports goods from Sportmaster then this brand will be another revelation for you. Outventure is a subsidiary of Sportmaster, which specializes in equipment for tourism.
Tents of this manufacturer are available in different price segments. You will definitely find the one that suits you in all respects!
For your convenience, we have prepared an additional list of sites where you can buy a Russian tent. Just enter the manufacturer's name in the search gap and the site will give you all the available offers:
Get acquainted with the proposed stores. Choose high-quality equipment and tents. Proceed to placing an order on en.aukciony.com and be fully prepared for the new tourist season!
Create an order for the assisted purchase in Russia and pay for delivery after receiving the goods.
Realizing the workload and lack of time due to many customers and orders managers process orders via mail info@aukciony.com. Just send us links to the products you are interested in!
We wish you happy shopping!