Delivery of Russian brands. How to place an order with Aukciony.com?
European brands have filled the international market. But is there something really special about them? If you are tired of stereotypical styles and identical clothes then we advise you to pay attention to brands from Russia! Delivery of Russian brands clothes will solve the problem of monotony of the wardrobe. And our service Aukciony.com will help you with ordering and paying in Russia!
What is special about Russian clothing brands?
The brands that are created in Russia are totally different from everything that is presented on the world market. It's all about authenticity. In addition, Russian designers try to convey the atmosphere of the urban life as much as possible. That is why their clothes turn out to be so special and unique. At the same time, the key aspect remains is comfort in daily wear.
Let's get acquainted with some bright brands that can deliver Russian branded clothes.
KRAKATAU is a brand based on caring for a person. Also, it presents a passion for subcultures and innovations in the technology field. The brand was named as a volcano which is a symbol of the unpredictable variability of the natural elements. As the brand focuses on comfort all collections are made of breathable fabrics. Join the culture of style and technology! Get acquainted with the KRAKATAU assortment.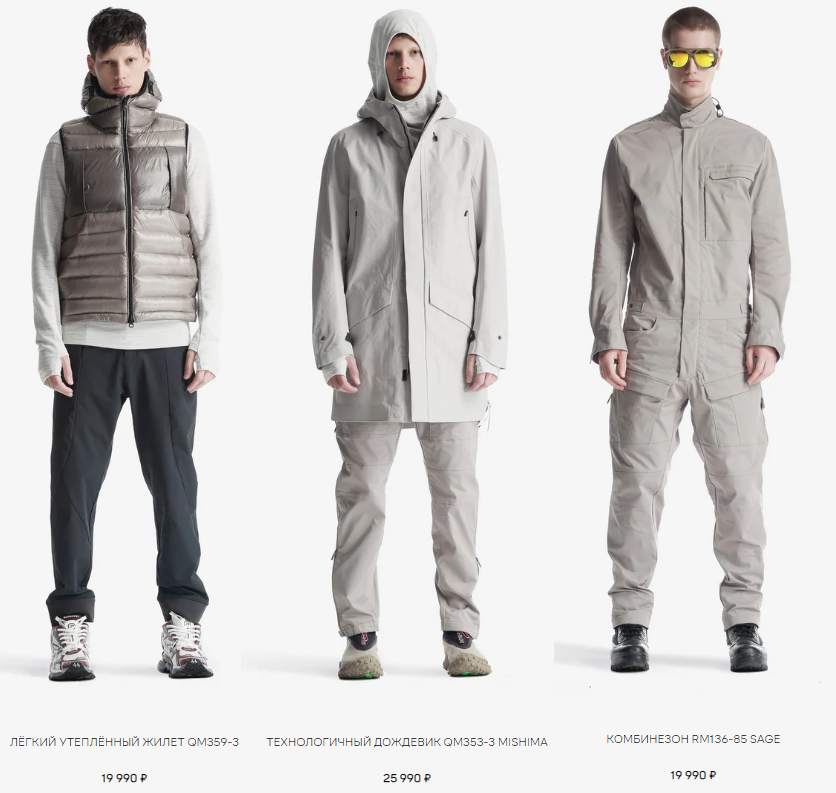 The men's collection is filled with styles that will suit anyone. And also pay attention to the material. In such a jacket or suit you will not be afraid of rain!
Choose a complete look for yourself. Comfortable trousers and a light parka are the perfect solution for city walks.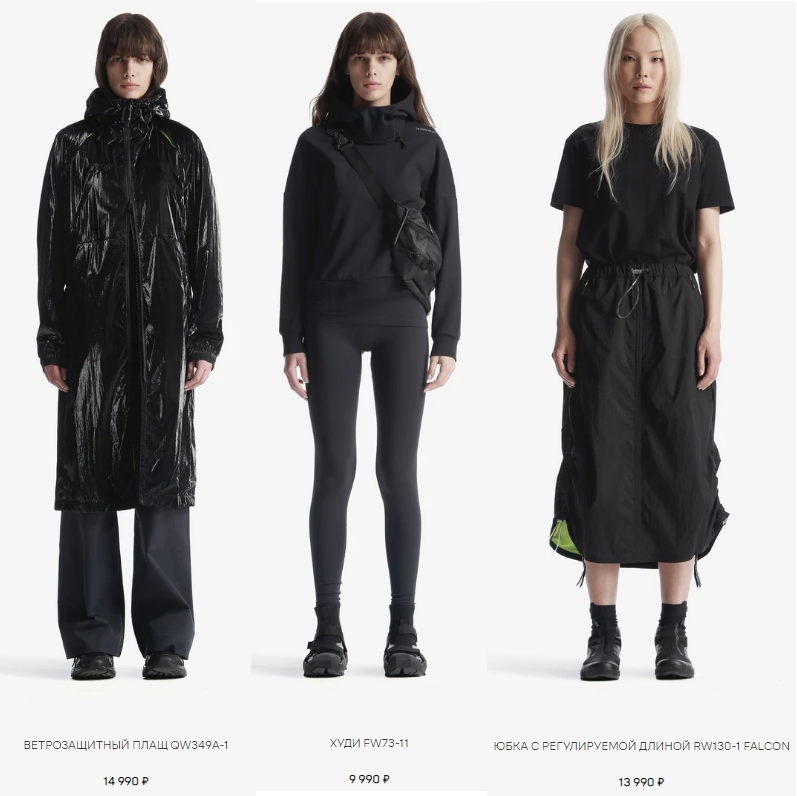 And if you want to look unusual and stylish then take a look at the section with the new KRAKATAU collection!
Here you will find unique offers of skirts with adjustable length and you will also be able to pick up a multifunctional raincoat.
Zaporozhets
If you want to get acquainted with the Russian style then be sure to order a few things from Zaporozhets. Attend the 21Shop website then select the brand you are interested in. In one moment, all the clothes will be available for order! Moreover, the platform offers a 10% discount on goods for making the first purchase.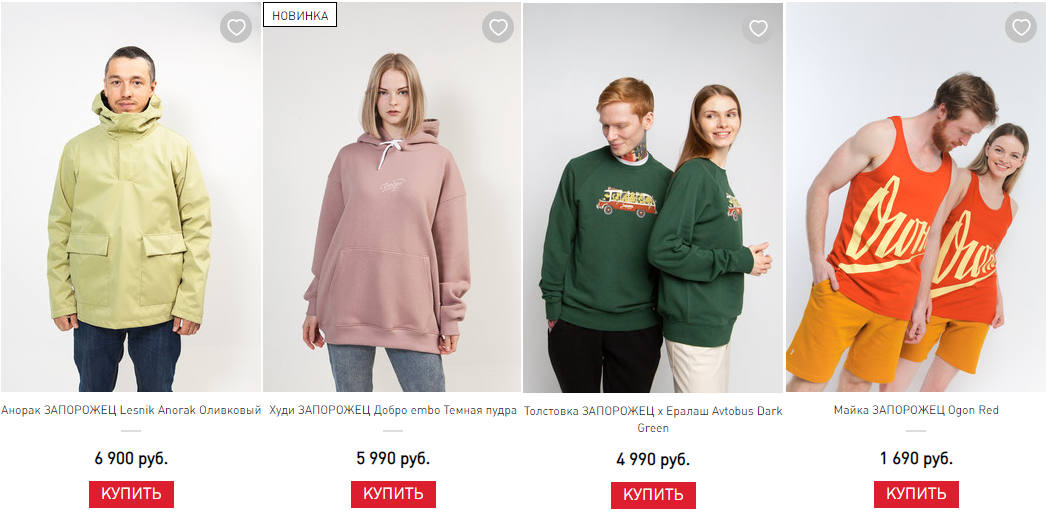 In addition to bright prints inspired by the style of the Soviet Union you will see a large assortment of basic sports items. Such clothes are made in both men's and women's sizes. Moreover, the clothes from Zaporozhets are suitable for sports and for everyday wear.
This Moscow brand is perfect for lovers of quiet and calm classics. Clothes made in a street style hides the flaws of the figure perfectly and allows you to feel comfortable in any situation.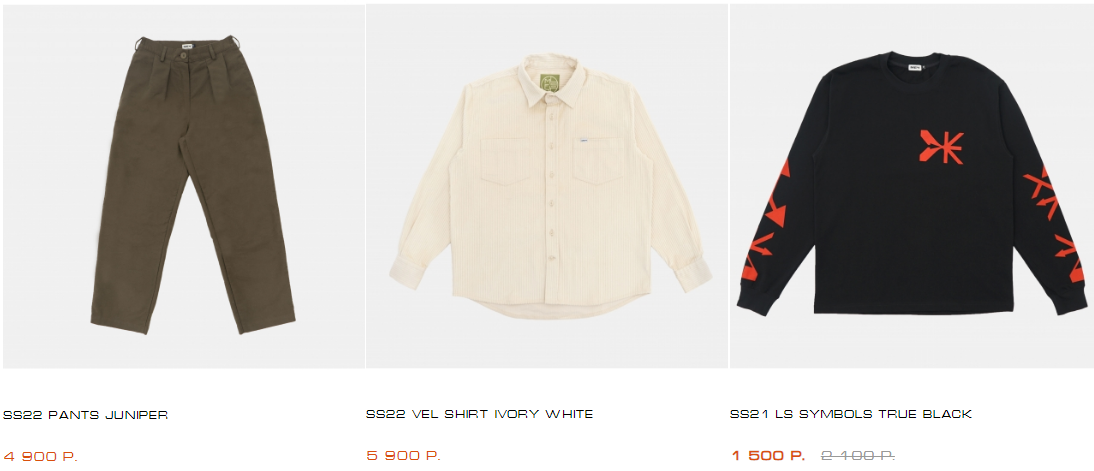 Clothes from this brand are made in different colors and also all collections are suitable for both men and women.
If you are an advocate of mixing cultures, then proceed to order in this store! By Matsumura is a Moscow clothing brand that creates things at the junction of Western and Eastern culture. You will feel expensive, sexy and confident in them.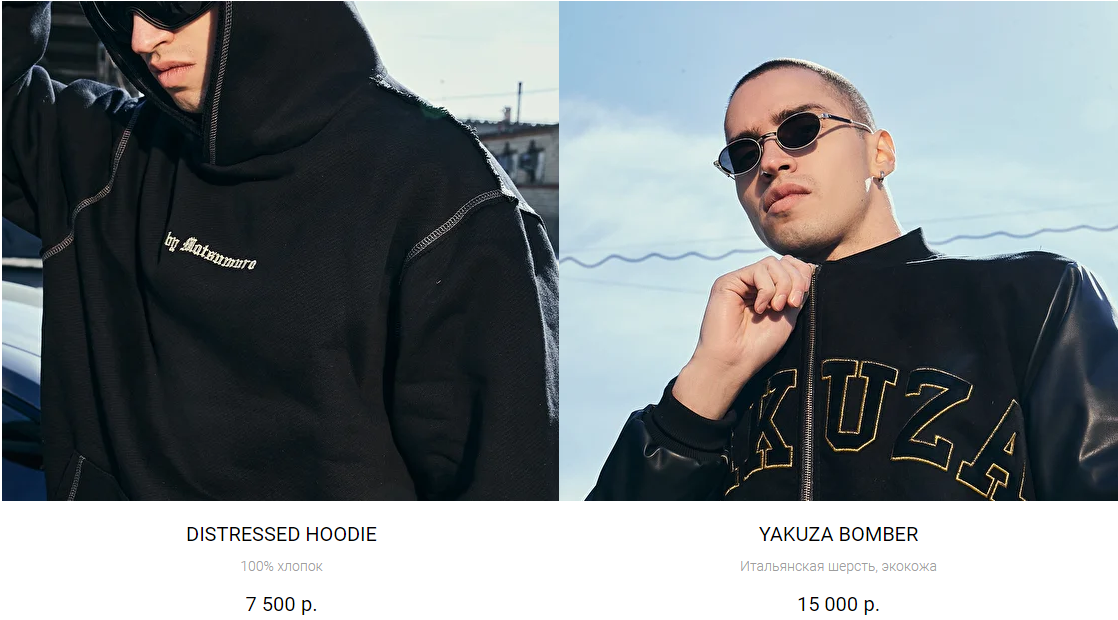 The men's collection is made in dark colors. At the same time, bright details, neat execution and perfect quality will definitely surprise you. Moreover, you can be confident in your style and people will definitely like it.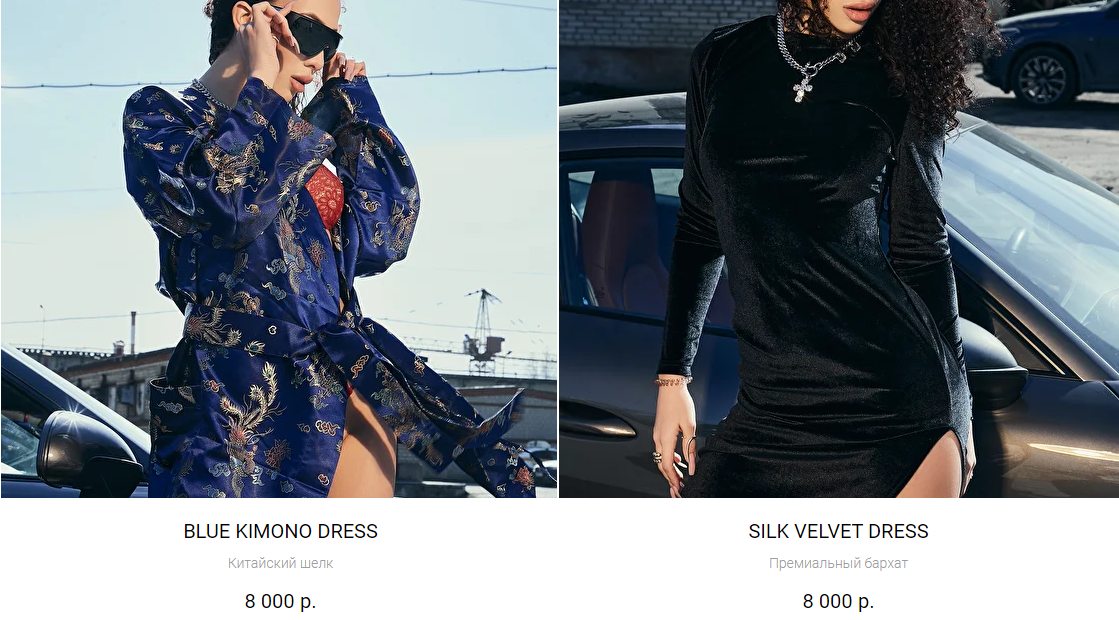 The women's collection demonstrates freedom and brightness of expressions. Feel this mood! And if you still prefer calm look, then choose things in neutral tones.
In continuation of the theme of stylistic clothing, we share this unique store. By visiting this site, you will find not only fashionable clothes for yourself but also stylish accessories. And also pay attention to the unusual cut of the models. For example, robes and asymmetrical T-shirts.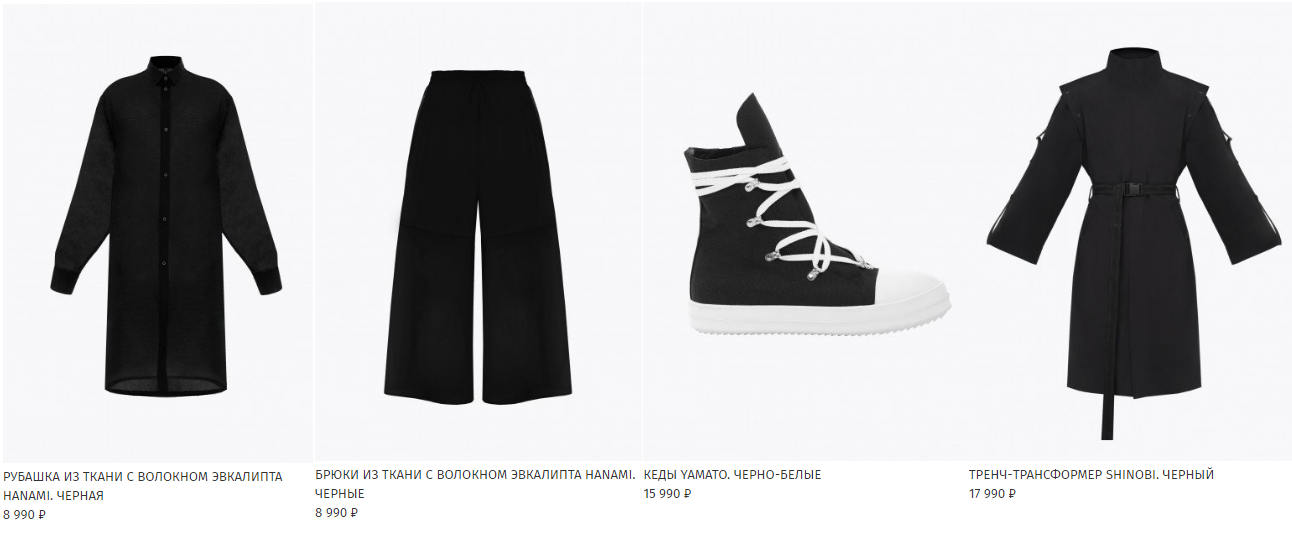 In addition, all the clothes that you will see on the site are made of safe materials.
My812
If you have been looking for basic luxury clothing for women for a long time, then take a look at this store! Pay attention to the quality of the products. For example, the seams and finishes of each product are processed manually.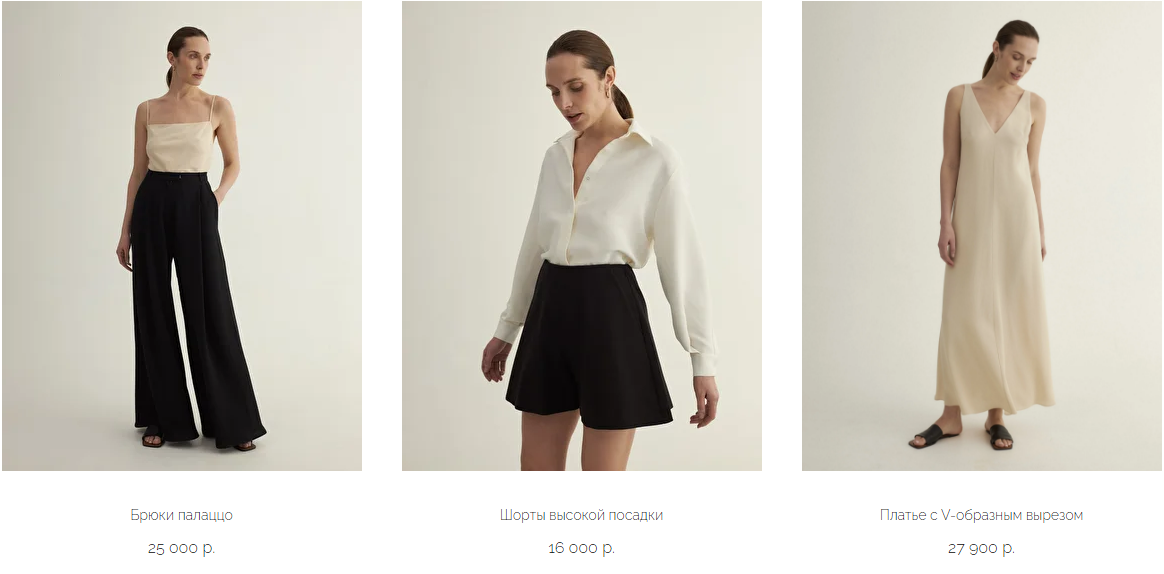 Also in clothes from My812 you will feel especially refined and feminine!
Even Bella Hadid came to Russia to purchase the clothes of this brand! The world model has already appreciated the quality of designer clothes and we offer you to order several basic models.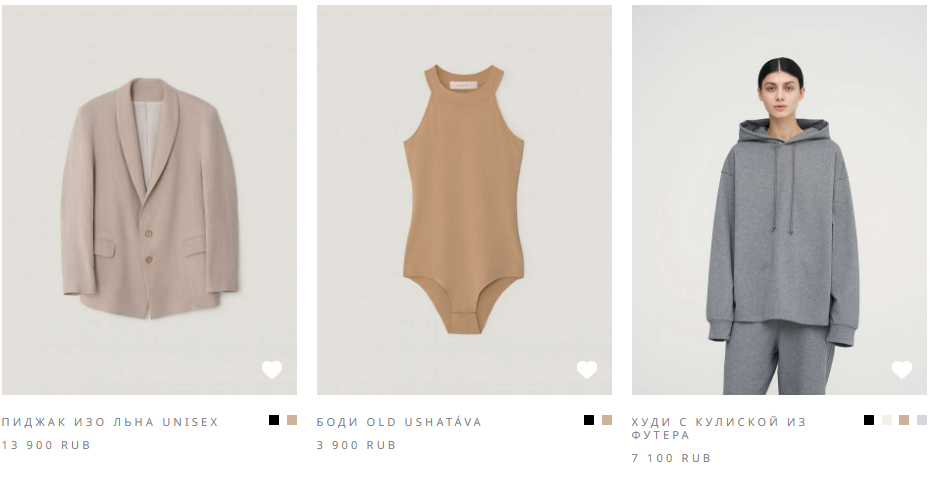 For example, a classic straight-cut jacket. Or oversize hoodies are suitable for a wide variety of looks.
Where can you also buy Russian branded clothes with the worldwide delivery?
If you want to estimate the breadth of diversity of the Russian segment of designer clothing, then study our entire selection. These sites will allow you to explore the whole atmosphere of the Russian style world. Also you will definitely be able to find the model that you will like. Bookmark this page and save the list of Russian brands.
How to arrange delivery of Russian brands to Europe?
To place an order, use the order form on our website. Just specify all the links and product characteristics in the comments to the order and also specify the total amount of goods. After checking the order and confirmation by the manager, pay for the order using PayPal, SWIFT or bank card. Then expect an email message with the purchase details of your goods. The commission for the purchase + bank expenses is about 10%, you can find out it more precisely after placing the order. Or contact the online chat on the website for help and ask the manager to create an "assisted purchase" order.
Important! Don't forget to pre-register on the website en.aukciony.com to save the order in your personal account.
Find out all about our shipping rates here or use the shipping calculator.
If you want to simplify the ordering process, our managers will help you with this, they process orders by mail! Just send links to the desired products to info@aukciony.com and wait for the reply about the redemption of your goods!
We wish you happy shopping!