How to buy luxury branded clothing in Russia?
Branded clothing is an opportunity to feel the unique style and creations of the most famous designers. Moreover, buying luxury clothes in Russia is much easier than you thought!
Making purchases in Russia you can save money and find rare items. By virtue of our delivery service en.aukciony.com shopping will be as pleasant and easy as possible. We help to redeem the products in any store in Russia. We also arrange fast and accurate delivery of your purchases to any part of the world.
Today we will introduce you to the Russian online boutique VipAvenue. It presents clothes, shoes and accessories for men and women from the world's fashion houses. And there is also a separate section with clothes from Russian designers. The service works directly with brands so the authenticity of each model is indisputable. Moreover, VipAvenue provides all the necessary quality certificates and accessories for luxury brands.
In the assortment of the online boutique you can easily find creations from brands such as:
And many others. Let's take a closer look at the proposals
Women's clothing
In order to look through unique offers and participate in the hottest VipAvenue promotions we advise you to register quickly. So you can buy luxury brands at the lowest prices.
Outerwear
You can be the most stylish this winter. Choose outerwear among the variety of online boutique.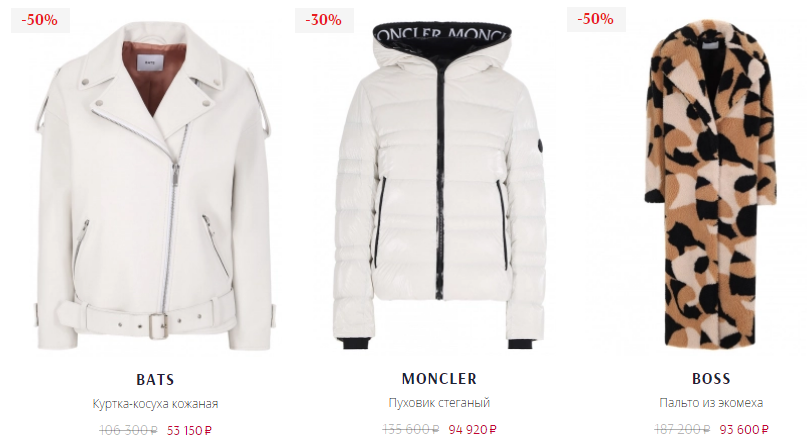 The leather jacket is perfect for autumn and spring. Genuine leather will protect you from the chilly winds and stylish details will emphasize your peculiarity. Down jackets and fur coats will help to keep warm even on the coldest days. And they will also favorably distinguish you from others.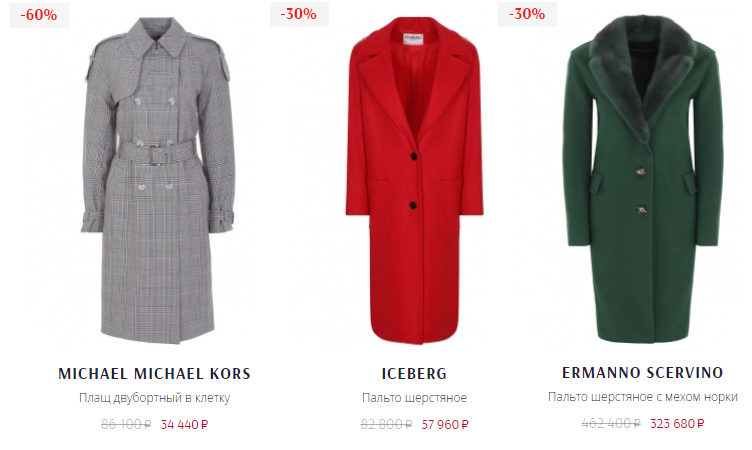 If you prefer elegance in every look then consider buying a coat. Luxury brands use premium wool and special insulation materials. Thus, in such coats you will not freeze and will feel confident in any situation.
Trousers
Trousers are the modern basis of every woman's everyday or business look. They are easy to combine with a wide variety of tops. For example, with shirts, sweaters, T-shirts and jackets.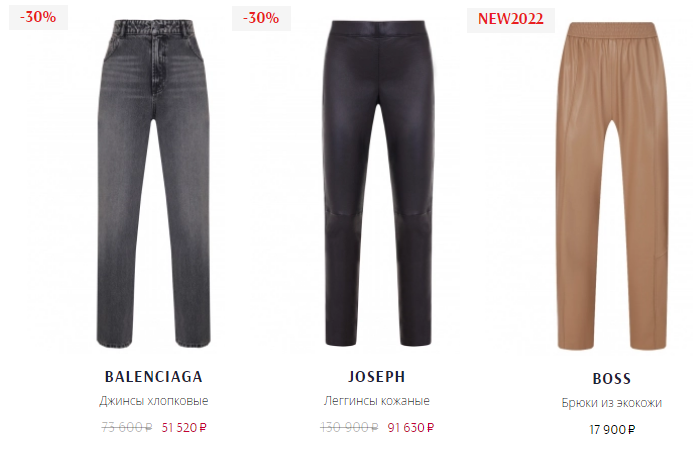 Leather models are particularly popular. Such attention to them is due to the practicality of wearing and unusual appearance. Each fashion brand offers its own variation of leather products broadcasting the general mood of the designers.
Dresses
In order to emphasize the curves of the body and generate femininity add silhouette dresses to your wardrobe. Designer brands create the most unique models that emphasize any figure. The size range of each position also allows you to choose a suitable dress.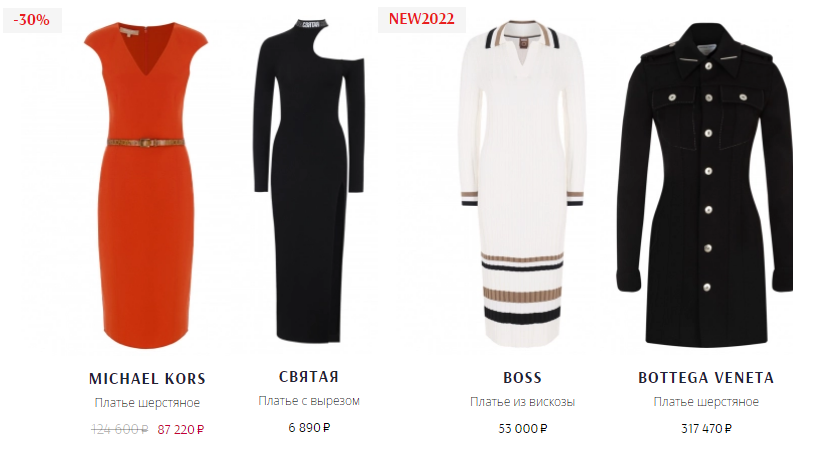 Pay attention to the collection from the Russian brand Svyataya. The clothes of this manufacturer are chosen by many celebrities. Feel the creativity of our designers!
Shoes and accessories
If you have never worn luxury shoes before then we assure you that with the purchase of the first designer pair you will experience completely new emotions! World brands produce shoes according to all international quality standards. And also use the highest quality materials. The convenience of such shoes is simply incredible.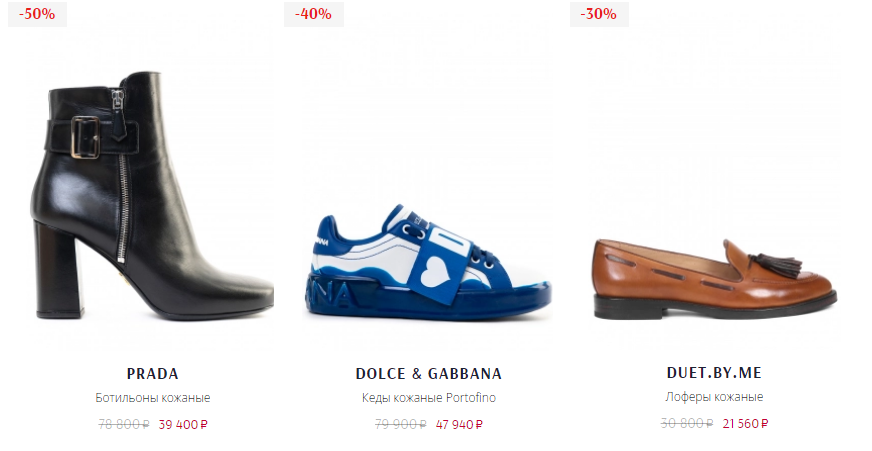 It is easy to find both high-heels and flat shoes on the site. Sneakers for lovers of comfortable and functional fashion are also available to order.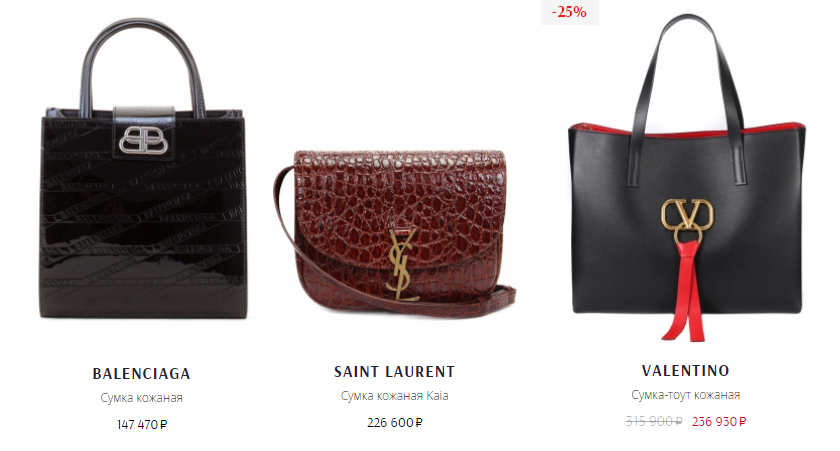 Complete the look with an elegant bag! This stylish accessory will emphasize your status and help you stay with all the necessary things at any time. If you prefer to be active and in touch then give preference to small models with a shoulder strap and if you like to keep everything at hand then choose bulky bags.
Men's clothing
The VipAvenue section with men's clothing is also full of offers from the world's most famous brands. Style for a man is an opportunity to declare himself to everyone. Don't be afraid to make experiments with looks. Complement your casual clothes with designer details.
Also, buying clothes of luxury brands can be a great gift for a close person!
Outerwear
Men's outerwear should be comfortable and not restrict movement. The cut of designer models is distinguished by its relevance and comfortable to wear. Even the most voluminous leather jacket or wool coat will feel like a light second layer.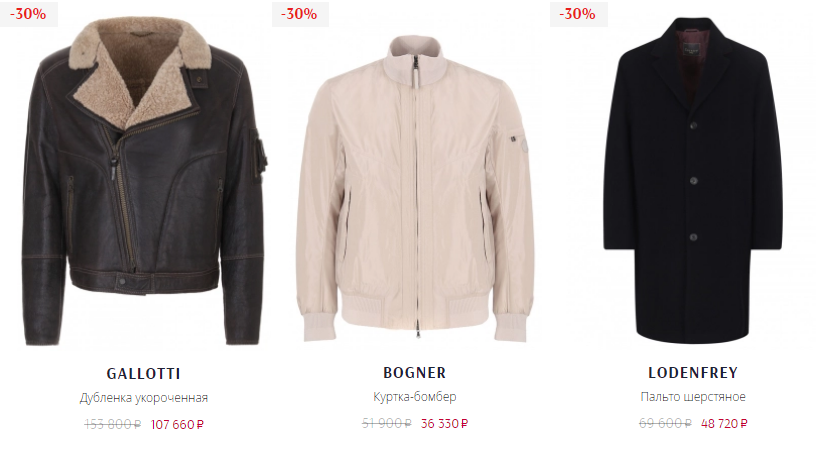 Suits
It is important to have at least two classic suits in every man's wardrobe. As a rule, one is used for important business meetings and negotiations and the second for celebrations and big holidays. Pick up the suit you need from classic trousers and a jacket and be sure of your irresistibility.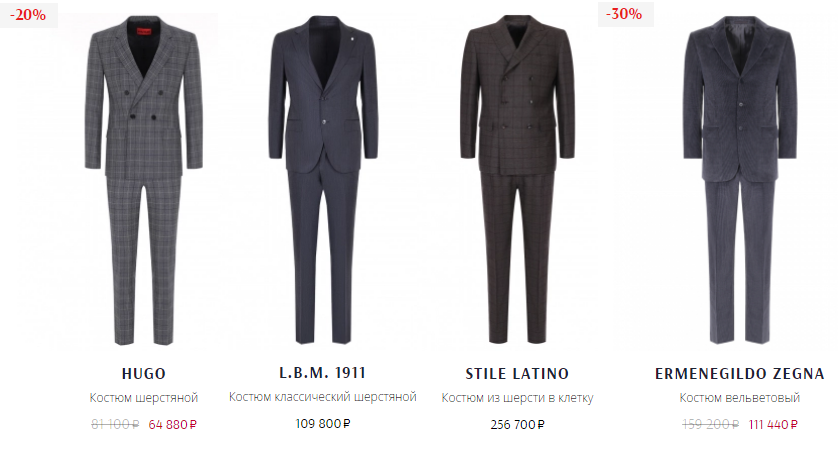 Moreover, a suit is a great investment! After all, trousers and a jacket can be worn separately combining them with other wardrobe items.
Shirts and knitwear
A good shirt is the basis of any winning image. If you like classics then choose shades familiar to the look. For example, white, black or blue and if you prefer to stand out then give preference to shirts made of unusual material. Such as jeans or velour.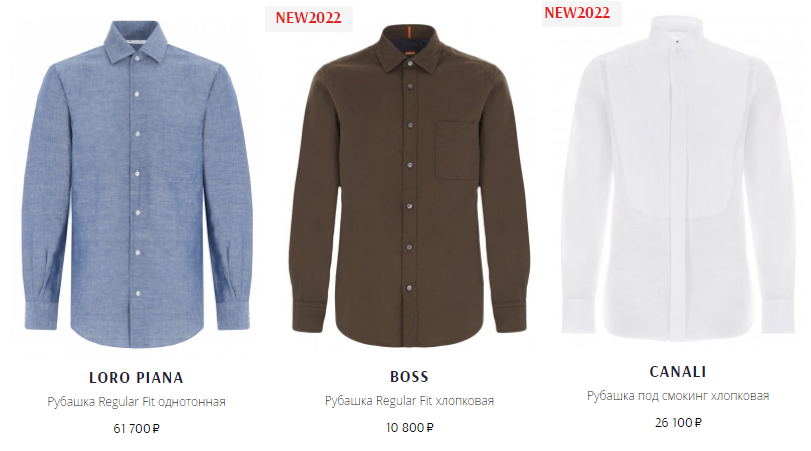 Knitwear perfectly warms even in the coldest weather. A sweater made of cashmere, wool or linen fits any bottom. So, for example, you can wear it with jeans and classic trousers and determine the height of the neck by the level of your own comfort.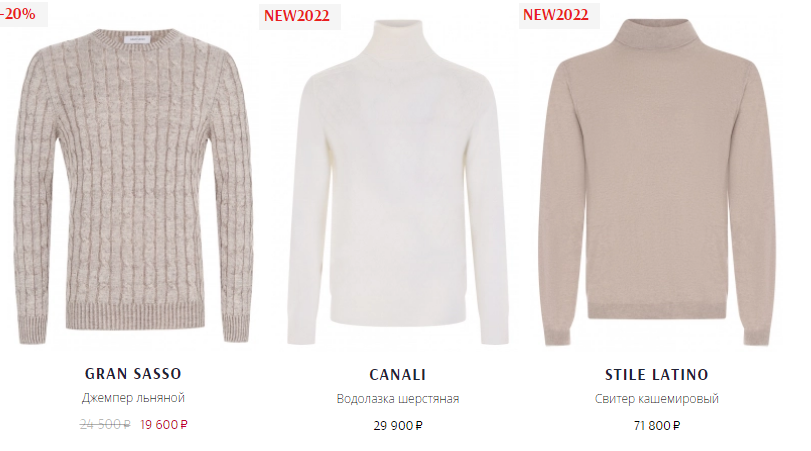 Sportswear
Do not forget to buy clothes for training and sports. Such clothes should be made of natural breathable fabrics, for example, made of cotton. In designer clothes your skin will breathe even during the most intense physical exertion. Moreover, all models of the suits presented on the website stretch perfectly and do not constrain sudden movements.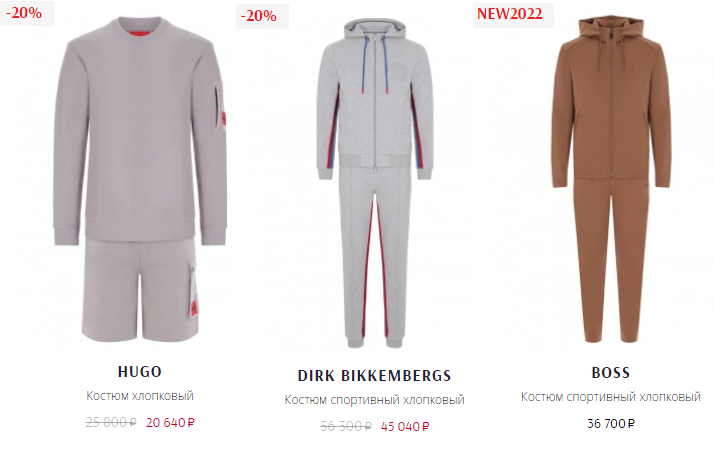 Footwear
It may not be enough to buy clothes of luxury brands in Russia. Take care of complementing the selected looks with the right pair of high-quality shoes. Stylish sneakers will help you make the longest runs and walks around the city with friends more comfortable and classic shoes will be an excellent base for office and meetings. High models of boots perfectly protect the ankle from winter winds and their special insulation will preserve comfort and prolong your stay in the fresh air even in negative temperatures.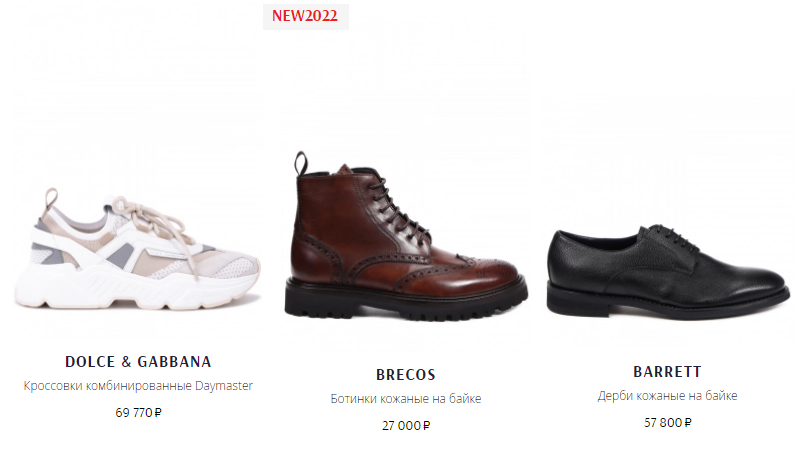 How to buy luxury branded clothing in Russia using our service Aukciony.com?
To place an order just use the simple instructions:
Register on the website Aukciony.com
Send us direct links to the positions you are interested in to our mail info@aukciony.com or write the links in the online-chat or use the order form. Then our managers will check the order and confirm it.
Pay for the created orders on the website Aukciony.com using PayPal.
Wait for your purchases to arrive at one of the Aukciony.com warehouses.
After the parcel arrives at the warehouse and after handling (photo report, weighing, packaging), arrange delivery to your city. In order to save on shipping we advise you to accumulate goods!
Contact the online-chat on the website for help and ask the manager to create an assisted purchase order.
Important! Don't forget to pre-register on the website aukciony.com to save the order in your personal account.
Find out all about our shipping rates here or use the shipping calculator.
Ask your questions in the online chat or by email! Place an order without fees and additional costs.
We wish you happy shopping!